Focus on Your Business, Leave Your Software to Us
A Complete Software Solution for Your Company
Web applications
Mobile applications
Back end interfaces
Digitalization of business processes
Custom software development
Project architecture design
Our Personal Commitment to Our Partners
Fresh Perspective
We are happy to be involved in the original design of the application and can offer a complete solution to your problem. We will go through your assignment, clarify your priorities and consider your needs from different angles. We can also come up with unconventional and innovative answers, which can bring about more effective results.
Honesty and Professionalism
Our whole team is made up of developers, therefore during the negotiation of the project, we can take into consideration all technical aspects of your ideas and suggest the best way to achieve your goals. If there is an available ready-made solution, we will not hesitate to offer it to you.
Fast Prototype Delivery
It is crucial to test the feasibility of the project`s concept and design as early as possible. We focus on the core functionalities and deliver a minimum viable product, which can be used to gather feedback on the product vision and set the priority of next steps.
Finalized Project
The first real test of our work is the users' feedback. We process their suggestions as they go through the application, evaluate the significance of different features and put the finishing touches to the UX. In this way, we can adapt the application exactly to your needs.
High-quality and Readable Code
We know what it takes to develop and maintain a software product for several years, so readability and clear architecture are essential to us. We write software so that anyone can take over without long explanations and complex documentation. Tests and code reviews are the norm which we strictly follow.
Long-term Cooperation and Support
We prefer long-term cooperation with our clients, which enables us to delve more deeply into your area of business and suggest optimal software solutions. We are happy to maintain your application and provide further development. On the other hand, we are also ready to hand it over to your own developers at any time.

Petr Štěpánek
IT Director, Ipsos Central Europe
Our long-term business relationship with Commity.cz started with the project National Traffic Census in 2015. In just 4 months this group of young promising developers delivered a complete system - including a mobile application used for the traffic count, backend solution for data collection and easy-to-follow administrative system enabling us to manage the data in real time. This project marked the beginning of a long and successful partnership from which we benefit up to this day.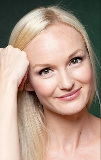 Linda Alexanderová
Associate Director, Ipsos Central Europe
My team was struggling with a number of routine tasks that needed to be automated. It was only when we found Commity.cz, that we managed to get this problem solved. They have developed an extensive internal system for creating and administering questionnaires which are later generated to source code for data collection. This system is also greatly appreciated by our international partners and has been successfully implemented in several European countries.
Zdeněk Kalina
Head of Software Development at Direct Fidoo a.s.
We had a pressing need to increase our internal capacities during a large-scale redesign of the Fidoo application, so we contacted Commity.cz. Based on our previous experience, we had known them to be Angular experts, which has repeatedly proven to be true. At first, there were some concerns about distance cooperation, but all the developers were perfectly able to fit in our frontend team. It was thanks to their involvement we were able to meet the original deadline.